Have you heard of the
Kids Clothes Week Challenge
? Basically you set aside one hour every day for one week to work on clothes for your kids. I just heard of the challenge today and I thought to myself I am going to give it a try. I have been seriously slacking on sewing every since I came back from vacation. I have a LONG list of projects I need to get done.
It is still really hot here in AZ but it's starting to cool down at night which means cold weather is coming. I want to get some pants, pajamas, and a coat made for my daughter before the cold weather gets here. Hopefully I can get at least one pant and one pajama made during this challenge.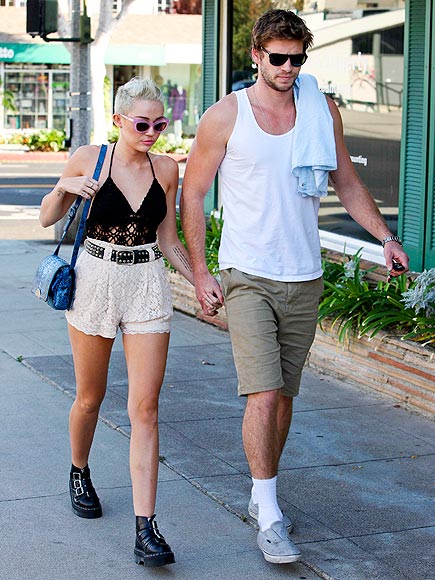 Photo Source: People.com
On a side note, what the hell happened to Miley Cyrus?! She looks like a 12 year old boy here. Does she not own a mirror?